The amazingly talented Stephanie Allin is coming to our boutique on Saturday 16th September to host a designer day, and to say we're excited would be a complete understatement. 
Not only will Stephanie be showcasing her brand new 2018 La Vie en Rose collection, but the lucky brides who have managed to book one of the limited appointments for this event will get styling advice from the multi-award designer herself…PLUS, we'll be offering 10% off all full price dresses ordered on the day!  (At time of writing, we have a handful of appointments still available – to book yours, please call us on: 01727 848900 or email mydress@the-bride.co.uk)
Stephanie has been making couture wedding dresses for over 20 years and her unique creations are loved for her attention to detail, femininity and impeccable fit. She is renowned for her exquisite use of the most luxurious fabrics which she hand picks every season, and her new 2018 collection certainly does not disappoint.
We caught up with the lovely Stephanie, ahead of her visit, to find out everything from what we can expect from her latest designs, to her top tips for wedding dress shopping…here's what she had to say:
Q: What can we expect from your 2018 La Vie en Rose Collection?  
Stephanie: My La Vie en Rose collection is full of fun, romance and femininity.  I have used fabrics full of texture, printed organzas, beaded tullles and subtle hints of colours.  I've incorporated these beautiful fabrics with my technical knowledge to create a figure enhancing design with added design elements.
Q:What are your top wedding dress shopping tips for our Brides?  
Stephanie: My top tips to brides…firstly to never go to too many shops.  Do your research beforehand and then select a maximum of 4 shops, and in each shop only try on what you genuinely like otherwise you will become so confused!
Secondly, I would advise all brides to only bring two trusted guests who know you and your style well.  Too many opinions can again cause too much confusion!
Thirdly, always remember that once you have found your dress…STOP LOOKING!! You will only torture yourself and you will never be able to try on every dress out there so don't worry about what you may have had…!
Q: What do you think are the most exciting bridal trends for 2018?  
Stephanie: Bridal has changed quite a lot over the last few years. I think people are becoming more daring.  I love the slashed necklines and skirt splits and have included them in my collection, but in the most demure and sophisticated way.
Q: What do you love most about being a successful wedding dress designer?  
Stephanie: I just love that I have a job where I can meet lovely brides who put their trust in me to make them look like the best version of themselves on their big day!
We simply cannot wait to have Stephanie join us in the showroom with all her dazzling new dreses on 16th September….and because we love a sneek peak, here's just a little taster of some of the gorgeous new dresses our brides can expect to try on the day…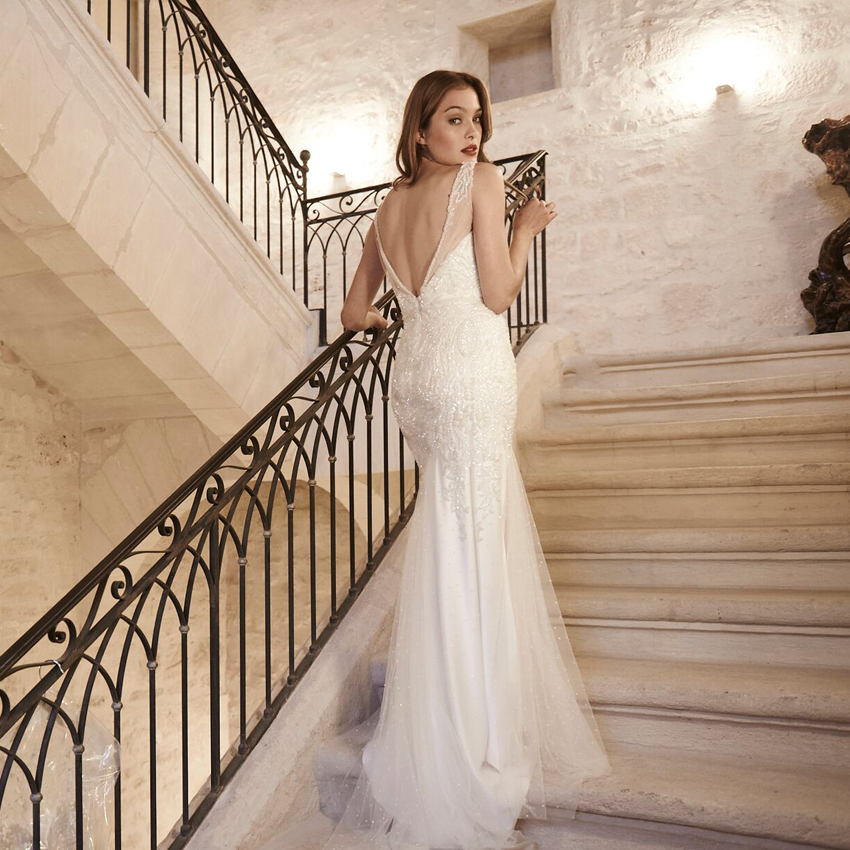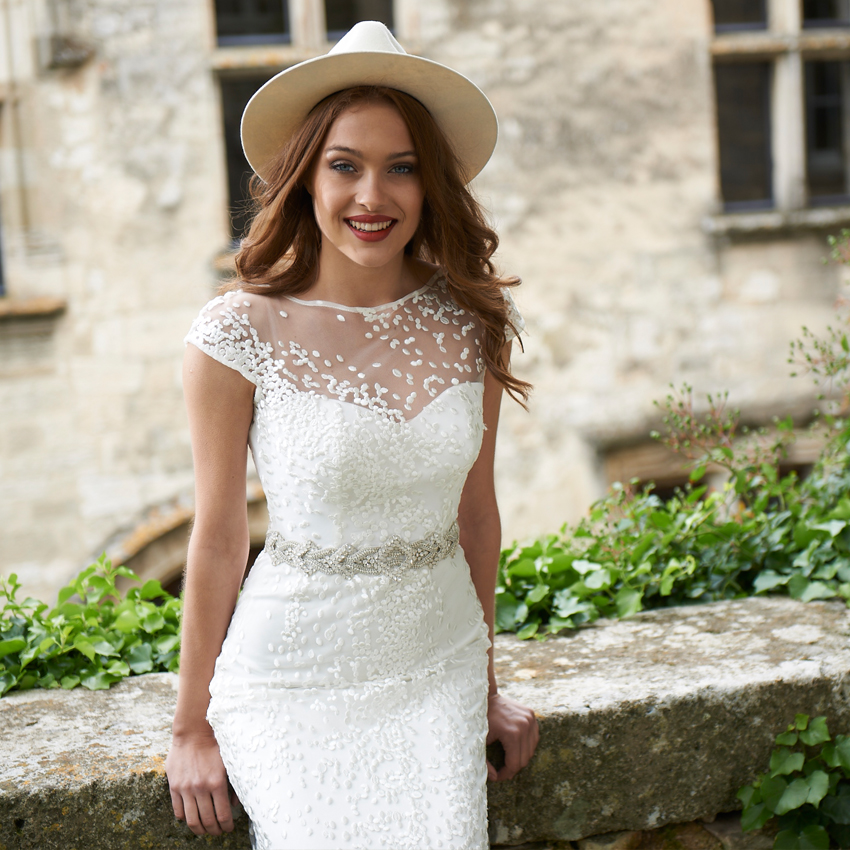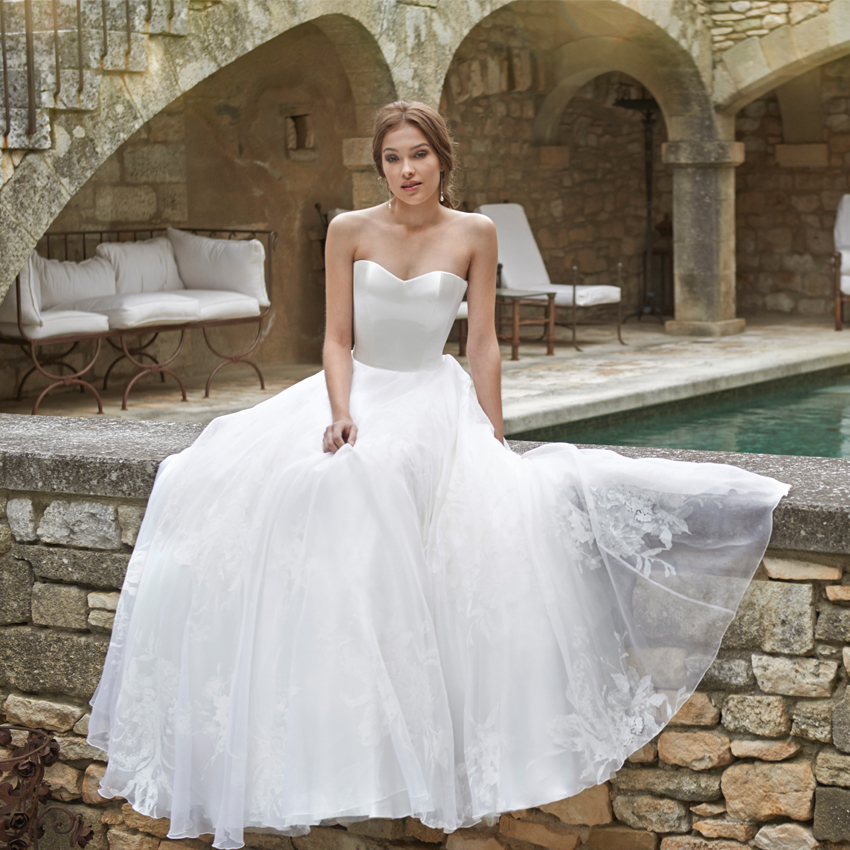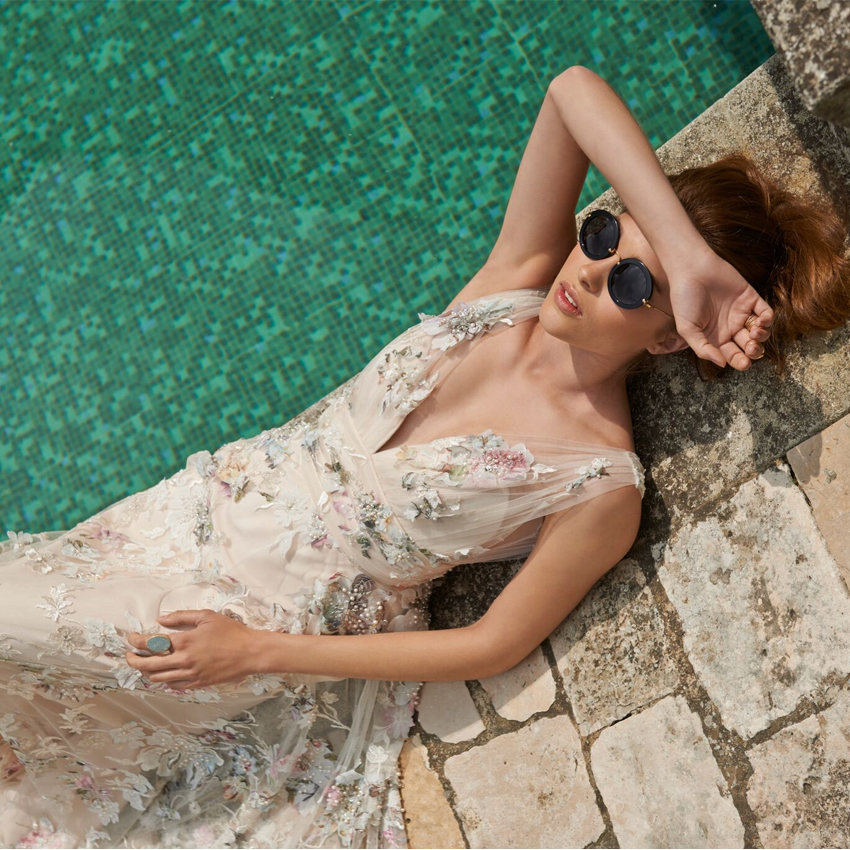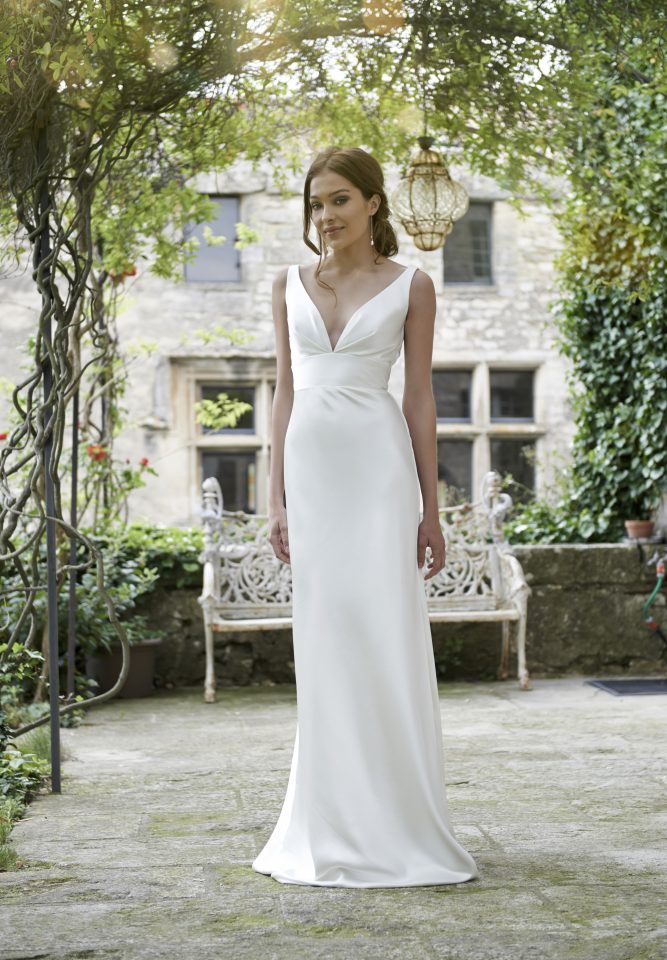 Don't miss your chance to be one of the first brides to try on these gorgeous dresses & get styling advice from Stephanie Allin herself – call us on 01728 848900 or email mydress@the-bride.co.uk to enquire about availability for what's set to be a very exciting event! x