Earlier this week, our alarm clocks went off extraordinarily early, as we had a very exciting day ahead.  At 7am we were at the boutique, shimmying bags of some of our most swooned over dresses and sparkly accessories into our cars to transport them to St. Michael's Manor for, what turned out to be, an extremely fun and successful photo shoot.
We're ever so proud of the dresses we have in our showroom.  We're incredibly lucky to work with the four top names in British Bridal design, which is why we wanted to capture more inspirationa images of their stunning creations for our brides to be….
…And what a day it was!  There was glitz, there was glamour (and plenty of coffee to keep us going!) and we were so fortunate to be collaborating with some of the best local talent in the industry.  Not only did the shoot take place down the road from our shop, at the stunning St. Michael's Manor hotel, but we had the fantastic Zoe, of Zoe C. Photography, taking the pictures, and the most stunning bridal bouquets and floral head pieces provided by the very lovely Nadine of Spinney Cottage flowers…we definitely felt like we had the bridal industry A-Team on the case!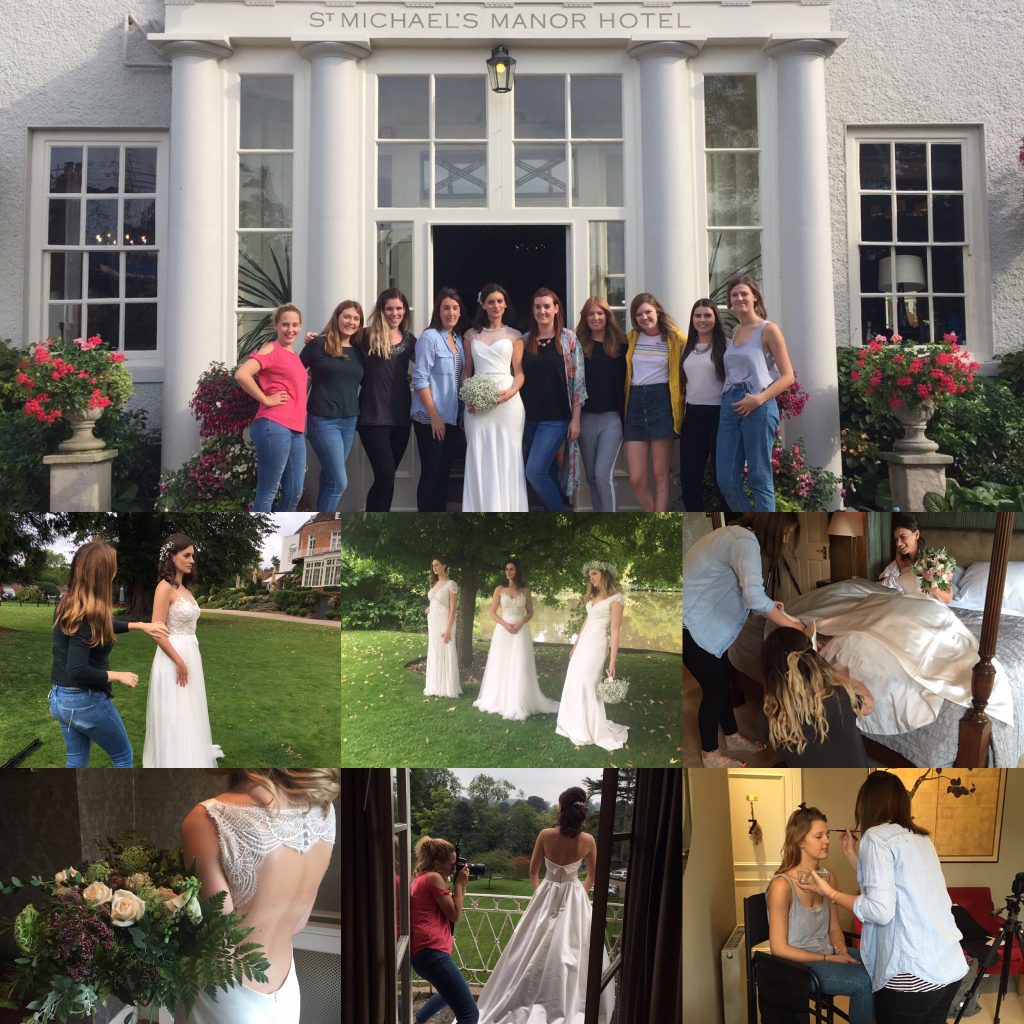 We absolutely loved playing around with different looks of each of the dresses.  It was amazing to see how the same dress could take on a completely different personality when styled with different accessories (more of this to come in a later blog, so keep your eyes peeled!).
Zoe has already given us a sneak peek at just some of the gorgeous images she captured….we can't wait to see the rest! Meanwhile, we thought we'd share just a couple with you too…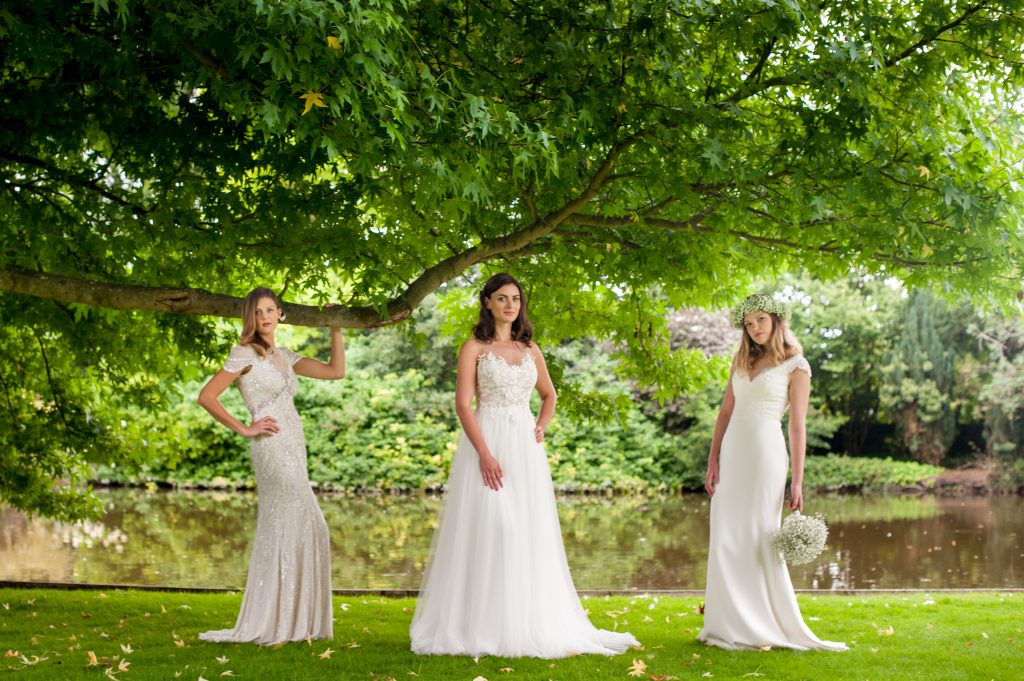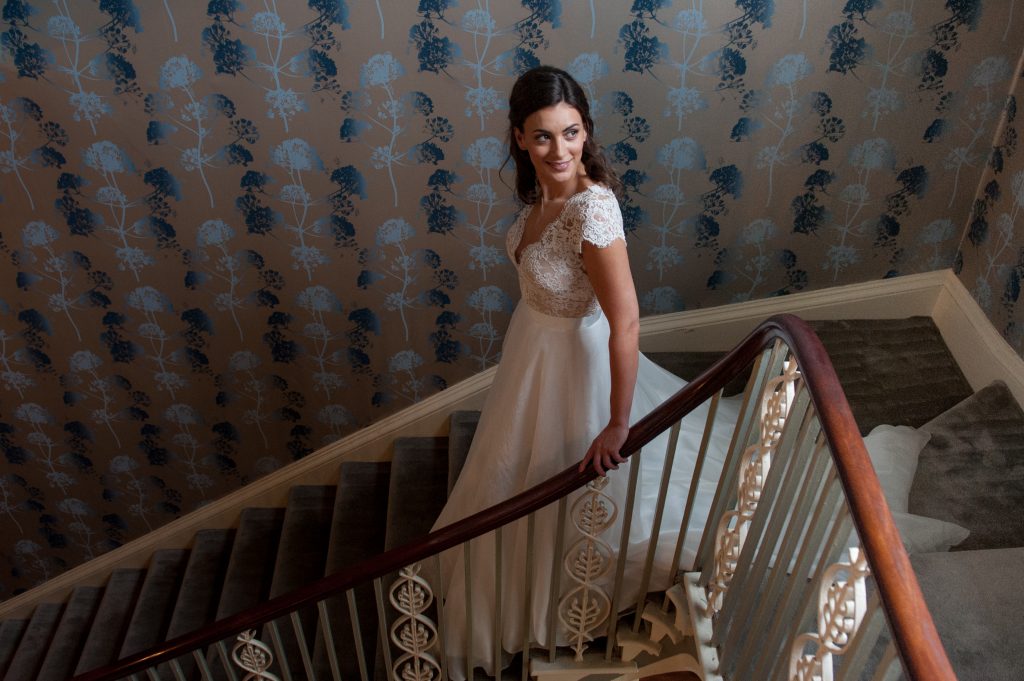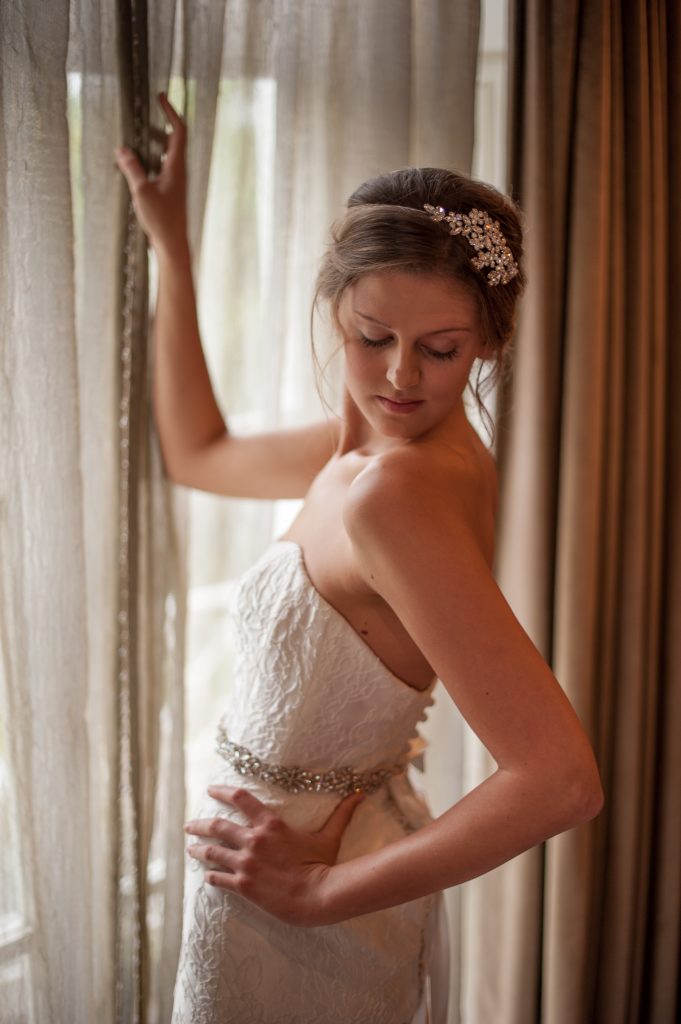 Thank you, thank you, thank you to everyone involved – we really could not have done it without you.  An extra big thank you also goes out to our gorgeous models,  Lily, Moana and Nataliya, to our incredible hair stylist Lila and our brilliant runner Nicky – all absolute superstars! x