On Saturday 8th November, Jenni tied the knot with her long-term partner Andrew. This was no ordinary wedding though as the entire day was filmed by the BBC for Don't Tell The Bride!
Don't Tell The Bride is a television programme that follows engaged couples as they get ready for their wedding- the twist being that the groom must plan the whole thing! We couldn't be happier and prouder to meet Jenni and be a part of her Don't Tell The Bride journey.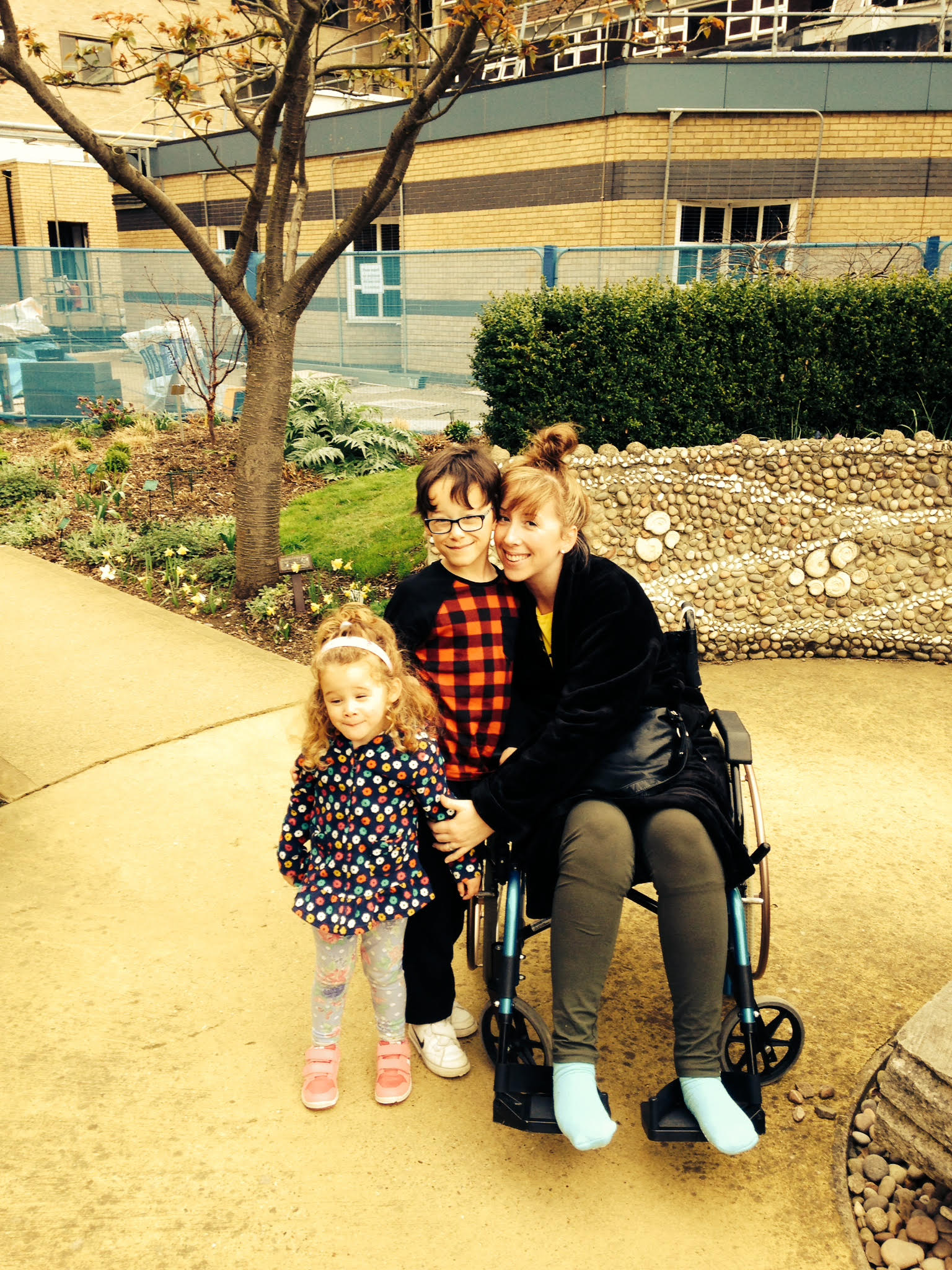 Having suffered from a pregnancy related condition known as Symphysis Pubic Dysfunction during both of her pregnancies, Jenni now struggles with Fibromyalgia, Chronic Fatigue Syndrome and Osteitis Pubis. She is in huge amounts of pain on a daily basis and struggles to move very far.
Despite all this, Jenni was filled with smiles and laughter when she visited us here at The Bride. Whilst Andrew was busy planning the wedding, Jenni came along with some of her closest family and friends to see what type of wedding dress she would've chosen for herself. She fell inlove with a stunning Jenny Packham gown named Grace. She Said:
"I loved my time with you all in the shop. The Bride is such a beautiful place to try on wedding dresses and the lady that looked after me was so friendly and helpful! I was immediately drawn to the Jenny Packham gowns as they are my ideal style of dress. I love vintage glamour. The Jenny Packham Grace dress caught my eye immediately, it was so beautiful and the detail was amazing! I loved the fact that it wasn't your conventional wedding dress, more of an amazing fashion statement- a unique piece of artwork captured in the most beautiful of fabrics, beads and crystals. The dress was lightweight, comfy and incredibly easy to move in, which whilst I am using crutches is so important! I was in love and really didn't want to take it off!"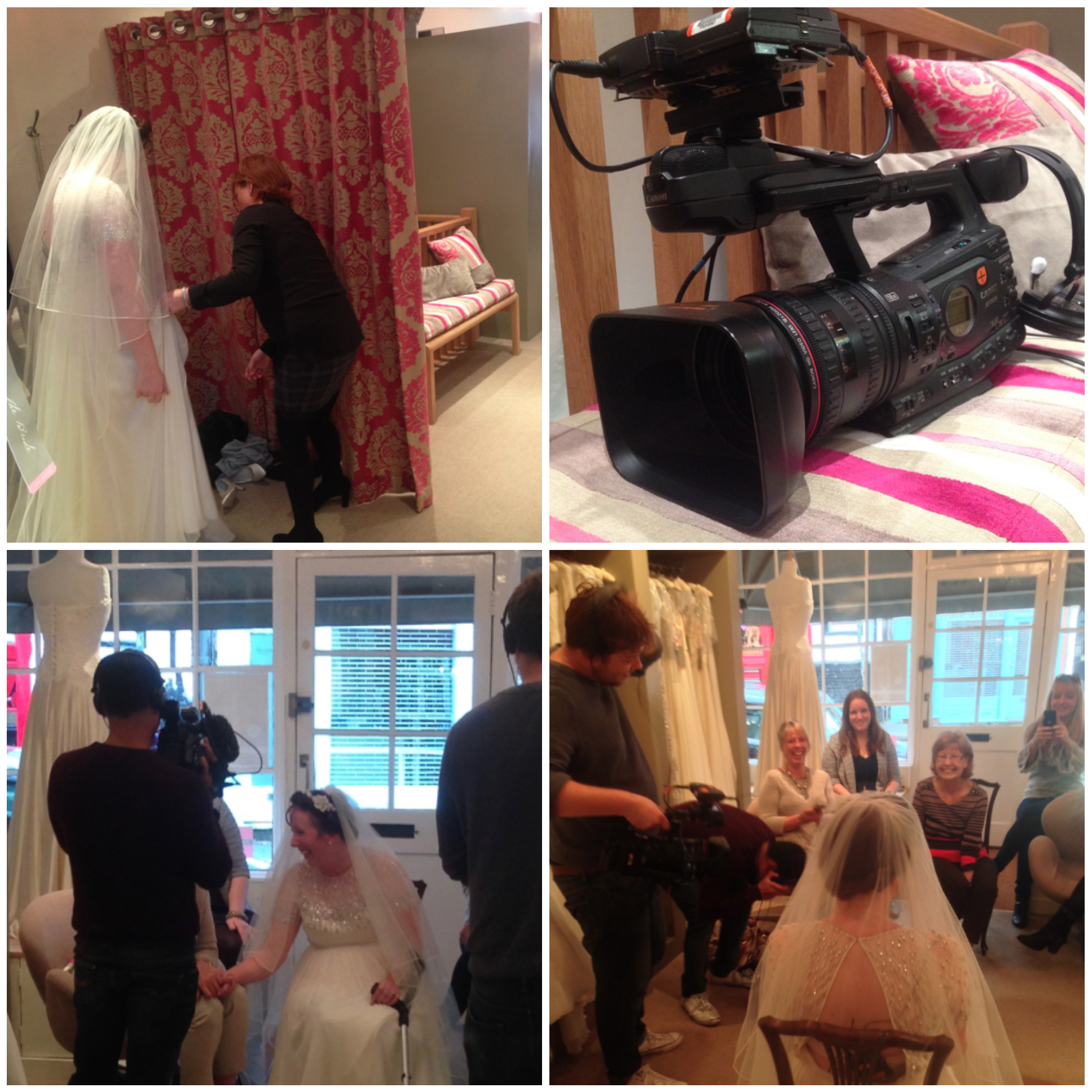 At the time Jenni had no idea what her wedding day would be like, but since the show aired we decided to have a little catch up with her to find out exactly how it all went! Here's what she had to say.
How did it feel being filmed for the show?
I was surprised by how relaxed I felt on camera, I thought I'd be nervous but I really enjoyed it and we were working with two really nice guys that felt like having two friends at the house!
Were you worried at all about what Andrew might plan?
I was nervous about what he was up to but life had become so revolved around hospital appointments and not feeling great that I was up for the fun! My biggest fear though was that he would organise a wedding at Arsenal football ground as he is there biggest fan, I would of died if he had put me In a football kit!
We saw on the show that Andrew chose to host your reception behind your local pub- it was very different from your dream venue, what did you think when you arrived?
We turned into the local pub and, I must admit, at that point I was contemplating just going home, we bumped along the grass round the back and suddenly I spotted the tent, the fairies, the butterflies, the madness and I entered another dimension! A crazy whirlwind of fun, laughter, explosions of colour, amazing music and special thought out little touches that made me realise how much he had been thinking of me. He brought the party to me in the safe haven of our own village!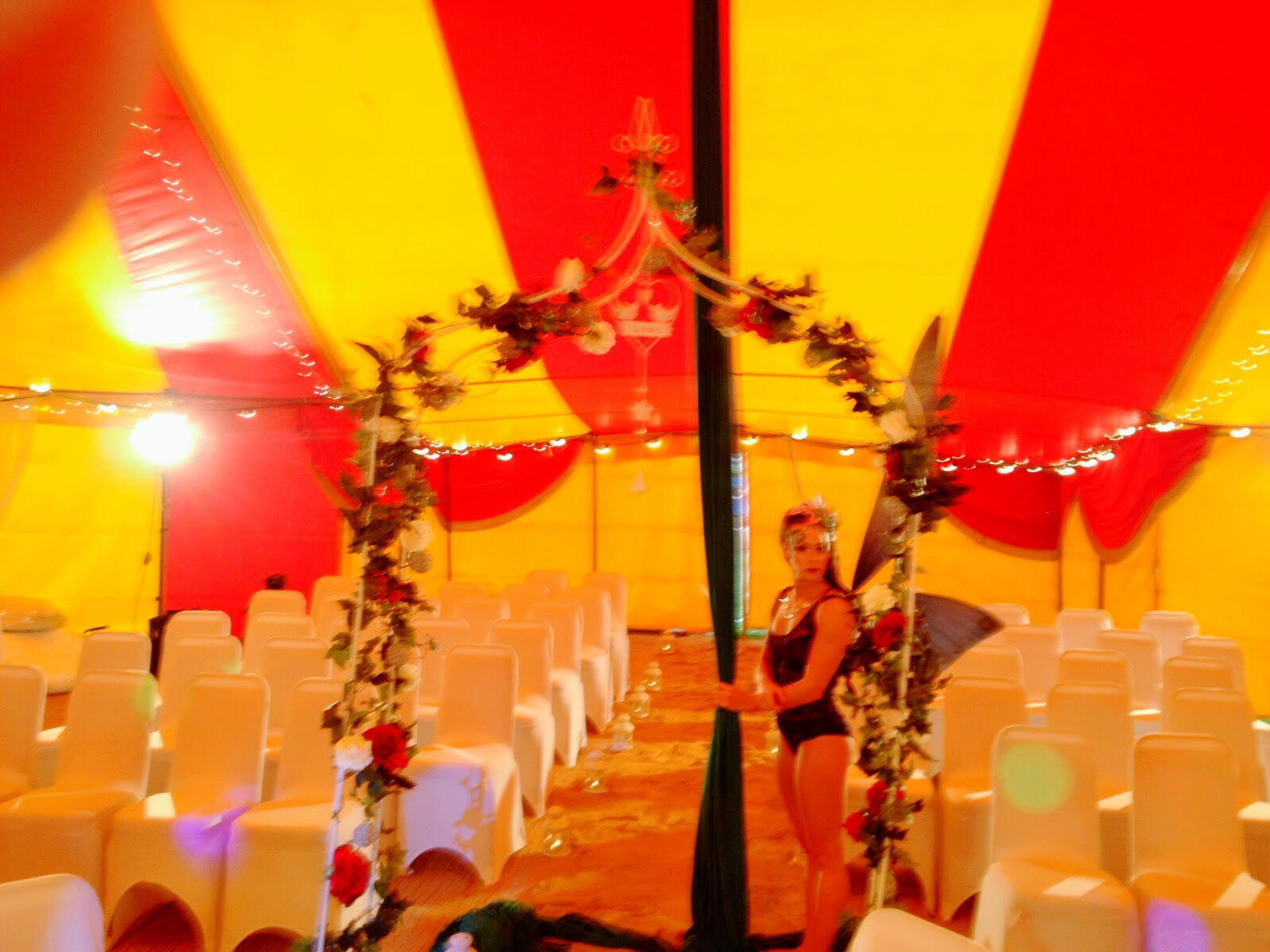 What was your favourite moment of the day?
My favourite moment of the whole day was walking into the big top tent whilst all our guests were seated on either side to mine and Andrew's song 'Better Together' by Jack Johnson. To see my sand aisle lit up with candle lit lanterns leading to a flower covered archway for us both to sit under was so romantic. My sister in law introduced the ceremony and read a poem and then Andrew had written his own vows, which made me so tearful as he had written some lovely words. At the end of the vows our little boy put my wedding ring on for me and our little girl was also by our side. It was such a special family moment filled with so much love and happiness.
Whilst Jenni couldn't have her Jenny Packham dress, the dress Andrew found for her was beautiful and Jenni looked exquisite. We wish a lifetime of happiness to this inspirational couple.