It's such a special moment when a bride realises she's wearing the dress she'll walk down the aisle in and we pull the curtain back to reveal it to her mum.
Who better to describe a moment like this, and what it's like shopping for your daughter's wedding dress, than a mum of one of our lovely brides? So, without further ado, it's our absolute pleasure to introduce Shelley Rose, mum of beautiful bride Cara, as our guest blogger for this month…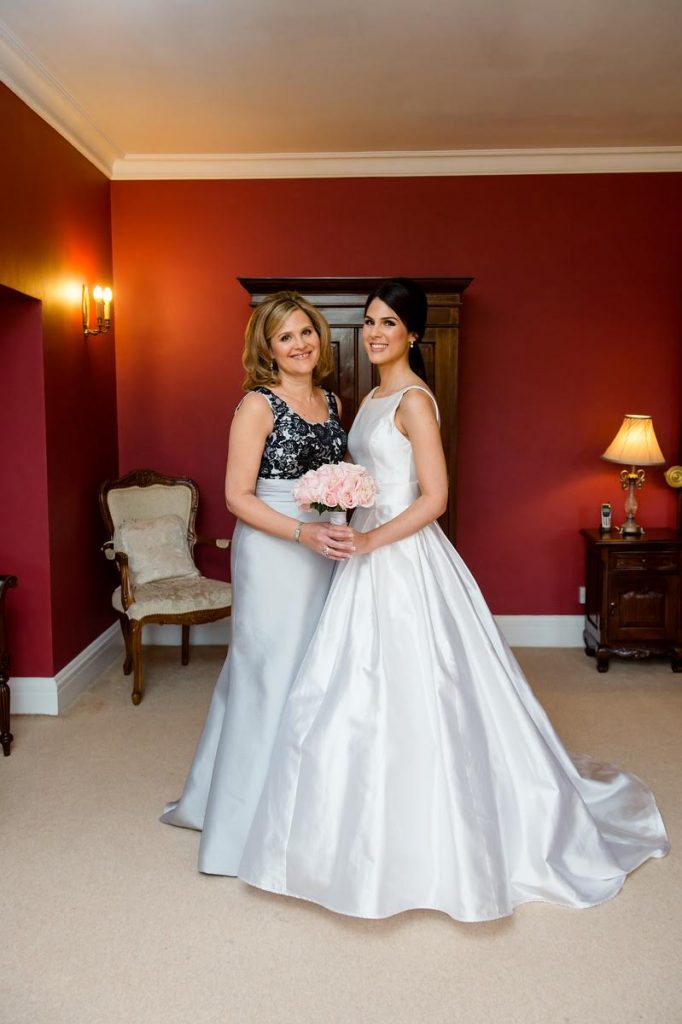 "Life moves along far too fast, memories of your daughter's first steps, her first day at school and that packed car off to University are just part of life's milestones. Then she meets this amazing guy and before you know it, appointments are booked and you're off on that very special journey of wedding dress shopping.
To be very honest I wasn't sure what to expect. Everyone told me how I was going to feel, all the emotions, the tears and the drama. So I was mixed between should I be feeling emotional every time she tries on a dress or should I hold back and wait for 'the dress'. How did I know which dress was going to be the one?
Having been shopping with Cara over the years, she is the type of girl who goes into every single shop, tries on every single item and then goes back to the first shop she went in to. I prepped myself the night before by having a very early night. I thought that this was going to be an exhausting event but I was thoroughly surprised.
Some of our experiences were not what we had hoped for. However, we then booked an appointment at The Bride and the moment the door opened I knew this was what bridal shopping should be about. Cara had pre-phoned and enquired as to whether they stocked the dress she had set her heart on. She had previously tried this particular dress on elsewhere but neither of us was blown away so a second try on with some fresh eyes was required.
When we arrived we were greeted by the lovely Nicky. We were led through to our area and Nicky helped Cara into the dress. Whilst she looked gorgeous in it, I could see from her face that she wasn't blown away and I didn't have that 'moment'.
Nicky then suggested a couple of other dresses one in particular by Sassi Hollford. Cara was happy to try it on and as Nicky drew back the curtain Cara turned around and that was it, I had my 'moment' and she did too. She looked stunning, It was as though Sassi Holford had made this dress just for her. She took my breath away and I will never forget that moment.
I was floating on a cloud of happiness and wanted to tell everyone what she had chosen but there was also a side of me that wanted it to be a total surprise on the day. I went for the second option and when she walked down the aisle with her father, I had that 'moment' again. It was a magical and joyous day and made even more special by The Bride for stocking Sassi Holford dresses, for their professionalism, attention to detail and wonderful Staff. Thank you Polly!"
A big thank you to Shelley for taking the time to write such lovely words – we hope you're still living on the fantastic memories of such a wonderful day x