This month, we're delighted to introduce one of our wonderful brides, Karen, as a guest-blogger.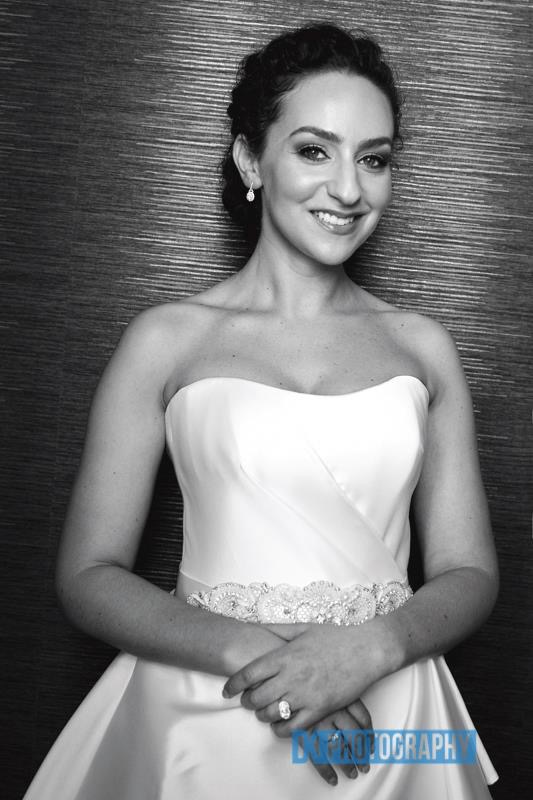 When we first met Karen, it's fair to say she was a little disheartened with her initial dress shopping experience.  To us, buying a wedding dress is so much more than simply trying on a few samples in a showroom.  We want every bride to feel truly special and leave their appointments full of ideas, excited and inspired by what they have seen.  We were determined for Karen to have the experience she (and all our brides!) deserve and were so pleased to have been able to turn things around for her….Over to the lovely Karen to tell you the rest…
"The week I got engaged, I tried on a wedding dress. It was an hour appointment that I had always hoped would be a bit more than what it was.  Fear not, I had London on my doorstep and the opportunity for choice was exciting. I ventured to about 6 stores, and experienced an average level of service where opinions were disingenuous, my privacy wasn't respected and the samples weren't well maintained…I was not feeling the love!!
On my first trip to The Bride, I arrived at the store dishevelled, from getting caught in windy weather but was greeted warmly by a friendly Polly who offered me a drink- the first store to do so! I have a professional background in fashion and really wanted someone to understand what this meant in terms of style and service, and to suggest something with real "wow" factor. Polly, with a background in textiles, knew where I was coming from and together, evaluated numerous styles and ruled out some, with decisiveness. And then there was Songbird. A beautiful Suzanne Neville London gown, with Oscar-night appeal and a to-die-for train. Little did I know, that it was 'The One.'
My next trip to The Bride was a few weeks later, with my mum, who made a special trip to London for the occasion. I tried the few dresses-with-potential and then Songbird.  Polly's stylish eye and amazing product knowledge suggested to try a box-cut bolero jacket with it, which made the look sing. Then she added a Jenny Packham embellished belt and voila!! There were tears.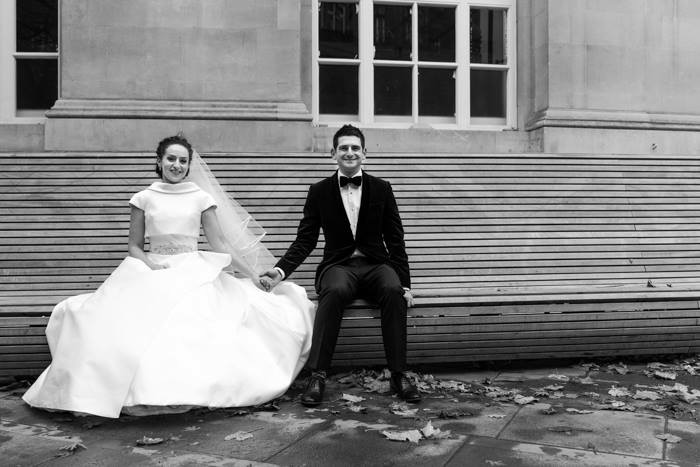 I had 3 fittings in total. One was to fit a toile to ensure the bodice would fit properly and eliminate error with alterations. We had quite a giggle at this appointment- hands everywhere and pins in random places but it was totally worth it because the bodice fit me like a glove. At my second fitting, I brought my mum's friend along with my mum and the combination of the stunning fabric, adrenaline and "that jacket" caused a few more tears. My final fitting focused on altering the length and took place a few weeks prior to the wedding. Rani, their seamstress, sewed a little blue and red ribbon in the dress, for luck and gave us a few brilliant tips on how to hang the dress when it was out of its bag, and a lesson on how to tie the bodice. Putting my Songbird gown on, moments before my fiancé saw me was exhilarating. My dress was finally going to be on show and I couldn't believe it was mine. I felt comfortable, confident and glamorous all day.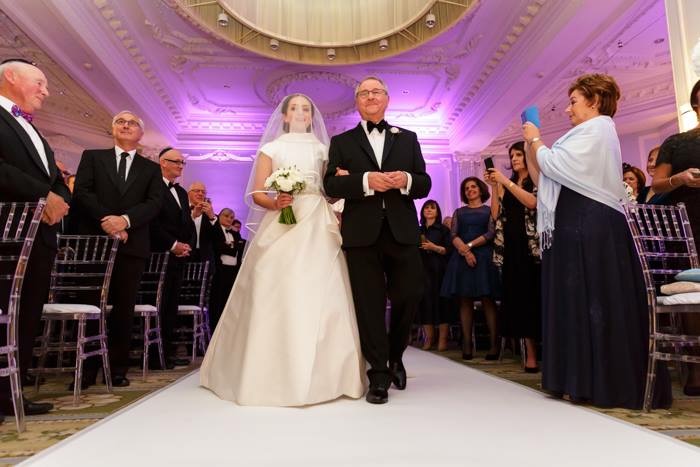 The attention to detail, stylish collections, honest advice and consistently great customer service transformed my opinion on wedding dress shopping. Thank you ladies!!"
Thank you Karen!!  It means such a lot to us to know how we helped you find your perfect dress.  Songbird looked absolutely sensational on you and it was so thrilling to see your eyes light up when you saw yourself in it for the first time.  We love getting to know our brides and their family, and having you and your fabulous mum in the shop was certainly no exception.  It has been a pleasure working with you and we wish you all the happiness for the future.  Xx