The Facts…

Bride and Groom: Claire and Thomas

Date: 14th June 2014

Dress: Solitaire by Suzanne Neville

Venue: Knebworth House

Theme: Vintage

Honeymoon: St. Lucia

Photographer: Gemma Ashford Photography
The Story…
After a whirlwind romance Claire and Thomas decided to tie the knot just over a year after they met. It's a love story that proves you just knowwhen you've met the one you want to spend the rest of your life with. Why wait?
For us, Claire's journey to her dream wedding dress was a memorable one. After initially looking for an intricate lace gown that would match her vintage wedding theme, Claire fell in love with something a little sleeker and sexier- Solitaire by Suzanne Neville.
A few days after we'd sent Claire's measurements off to Suzanne Neville, the beautiful bride to be called us with some news-­ she was pregnant! When we met up with Claire for a coffee just a few weeks ago, she admitted that initially she was heartbroken that she might not be able to wear her dream wedding dress. But she was in luck! We jumped on the phone to Suzanne's team and the dress hadn't yet been cut, although it was the next dress on the list.
We reassured Claire there was no need to panic. We would do whatever we could so that she could wear her perfect dress. We reshuffled the entire timetable of her dress, pushing everything as far back as possible. Claire came in for more fittings, and our talented seamstress even took one set of measurements with a towel in the dress. We thought of everything that could cause a problem and decided to leave a little extra room after her final fitting, as pregnant women tend to be slightly bigger in the evenings! By the time of the wedding, Claire was five months pregnant. We were thrilled to hear that she not only looked stunning on the day, but that the dress fitted her splendidly and was comfortable enough for her to wear for the entire day.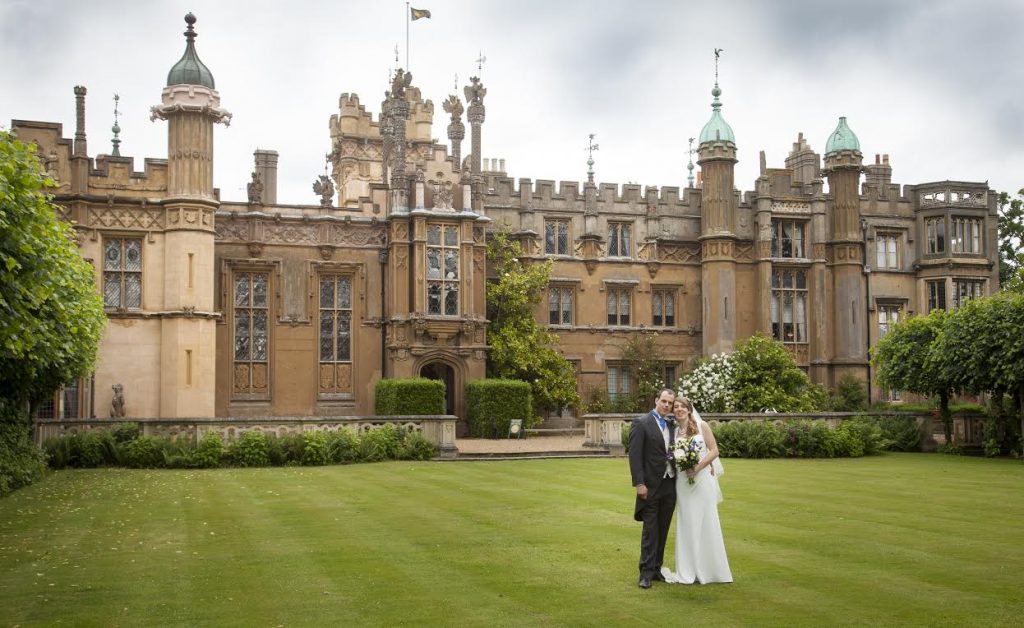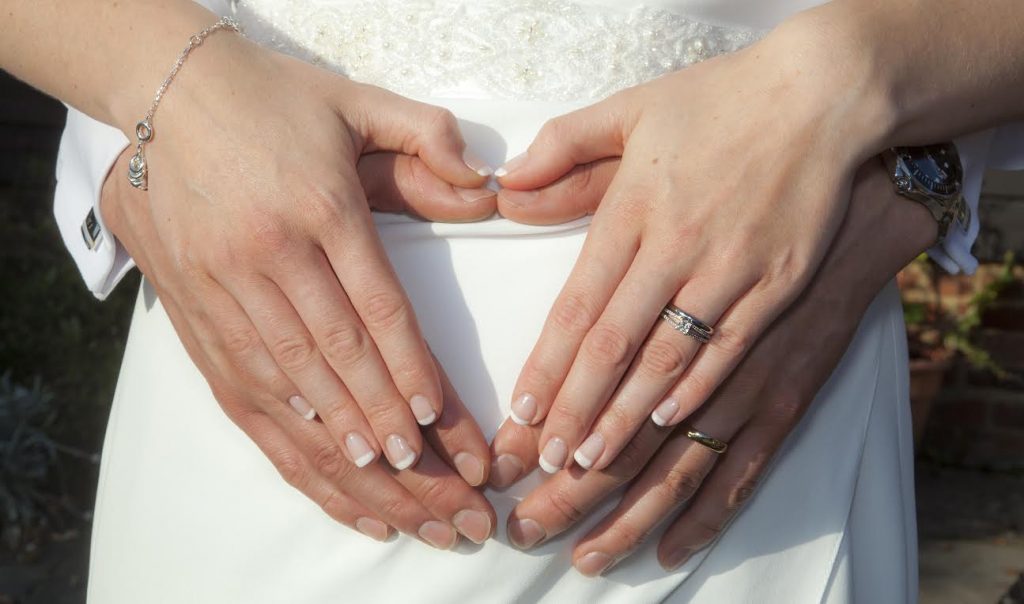 Claire was kind enough to tell us that she didn't get the same experience from anywhere else when shopping for her dress. "The Bride gave me a sense of ease, I wasn't rushed or pushed like I was in other shops, it made the whole experience incredibly enjoyable." This is a philosophy we pride ourselves on, and we were so grateful to hear Claire comment on our services in this way.
And it seems that the big day was just as perfect as the dress. As soon as Claire found out she was pregnant, her priorities changed. She decided that the details of the wedding didn't matter. All that mattered was the health and happiness of her baby-­ and everything else just fell into place. Her favourite moment of the day was the look on Thomas's face when he first saw her in her dress. She said could hardly wait to join him and practically ran down the aisle!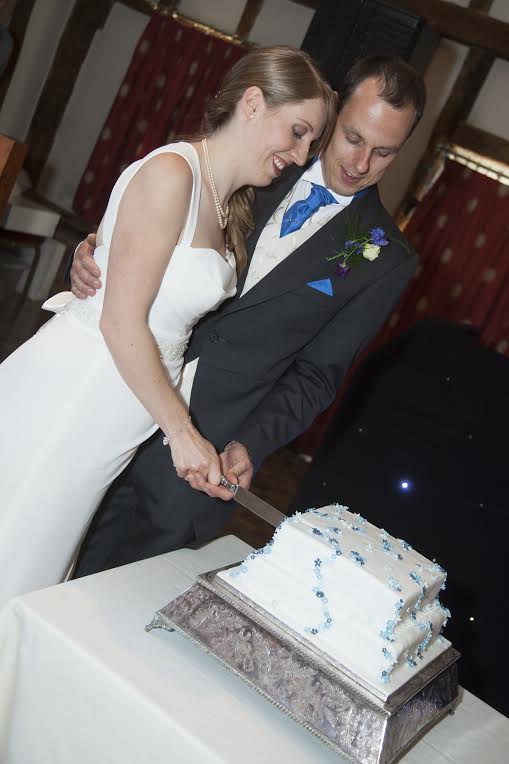 What's more, her gorgeous son, Edward, is now almost 5 months old! Isn't he simply adorable?!
We wish this gorgeous little family all the best in the future!