One of the things we particularly love at The Bride, is the relationship we build with each of our brides-to-be.  From the very first meeting, to the final dress fitting, we consider our brides friends by the time they're ready to head down the aisle. 
You can just imagine how thrilled we were when we had the pleasure of sisters, Nikki and Lauren Walker, in our shop both within two years.  We first met the lovely ladies when Nikki was on the search for her wedding dress, with Lauren by her side to help.  Fast forward to 2014, and we welcomed them both back…this time with Lauren as the bride.
We caught up with the sisters to chat weddings, dresses (of course!), and top tips…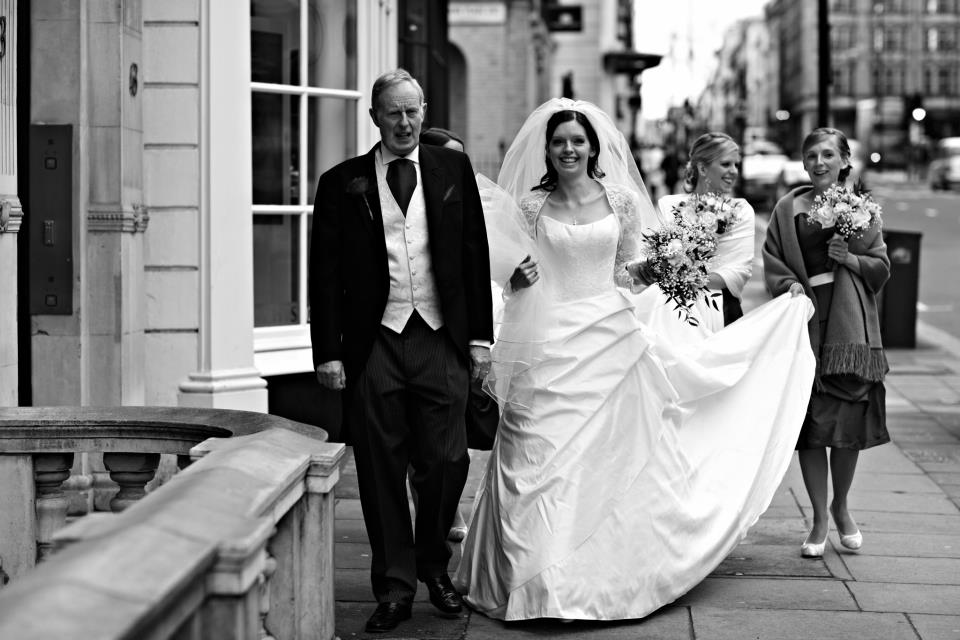 When and where did you get married?
Nikki: Our marriage took place on 2nd February 2013 at Her Majesty's Chapel Royal, St. James's Palace. The reception was held in the Old Hall, Lincoln's Inn.
Lauren: Leeds Castle in May this year.
Tell us about your dress:
Nikki: I chose a Suzanne Neville dress; a strapless, structured bodice covered with lace with a full silk skirt and train.
Lauren: The dress was by Suzanne Neville, called Hepburn.
What made you both decide to buy your dress from The Bride?
Nikki: There was simply no comparison! Other shops had seemed so impersonal however the staff at The Bride were so caring and so helpful. Nothing was too much trouble and it honestly felt like they were friends within minutes of being there thanks to their openness and warm manner, which is invaluable at one of the most important times of your life! They had a wonderful selection of dresses (more than most other stores I'd been to) all of which were in fantastic condition, and were great at knowing styles to suggest and giving really considered advice. I genuinely couldn't have asked for a better experience and am so grateful to them all for making the process so enjoyable
Lauren:  Because Nikki is always right 😉
How far in advance did you start looking for your dress?
Nikki: As I had always wanted a winter wedding and we got engaged in June, we only had 7 months between getting engaged and getting married so time was of the essence! I chose my dress 6 months before the big day.
Lauren: It was obviously one of the first things I did when I got engaged, about 12 months before the wedding.  Buying the dress was my favourite part of wedding planning!
And how did you know you'd found your perfect dress?
Nikki: Although the dress was so beautiful and suited the style of the wedding perfectly, I'd say it was 'infatuation' at first sight rather than love! I wanted to make sure it was the right dress for me so I took a couple of weeks to ponder.  When I found I couldn't imagine myself in anything else ,I knew it was the one.
Lauren: I tried on lots of different styles of dresses but I knew when I tried on Hepburn that it was the "one" because I felt so comfortable in it.  The style of the dress also fitted in really well with the tone we wanted for the wedding, vintage and classic.
Did you both help each other with dress shopping?
Nikki: Yes! I was more excited helping my sister choose her dress than I was about choosing my own, and it was so lovely to go back to The Bride! She looked amazing in everything she tried on and decided to go for a Suzanne Neville dress too, although the style of the dress was totally different from mine. I was so grateful for Lauren's cool, calm and collected presence when choosing mine. She knows me better than anyone and I really valued her opinion.
Lauren:  We both helped each other with dress shopping.  Nikki's opinion is very important to me so I needed her help to make this very important decision!
Do you have any top tips for brides-to-be starting the search for their wedding dress?
Nikki: Enjoy it and try to relax! It can be a little overwhelming and there's pressure to 'know' as soon as you try your dress on, but take time to make sure you're happy. I looked at hundreds of pictures beforehand but found that, by trying on 4 or 5 styles, many dresses can be eliminated. Once you've found the style that you're happy with the decision is far less daunting! Lastly, I think it's better to limit the amount of different stores you go to, it really is about quality not quantity.
Lauren: Try lots of different styles on – I was surprised by which styles suited me the best.
Describe your wedding in 5 words:
Nikki:  Elegant, timeless, special, personal, memorable
Lauren: Classic, fun, romantic, picturesque, pretty
Tell us about the morning of your wedding?  What was it like getting ready? Who was there?  Were there any special moments that stand out?
Nikki: My Sister and her partner, my best friend, and my father and his partner and I stayed the night at the Ritz on the eve of the wedding. My friend and I both woke up at 6am but didn't make a sound for an hour as we didn't want to wake the other up! Despite being 2nd February there was beautiful sunshine and London is so peaceful at 8am so we went for a wander and a pastry along Piccadilly before getting ready.
At about 9am we headed off to the hairdresser (taking over the salon!) and then it was back to the hotel for make-up and to get dressed! My friend did my make up so that was really special and the bridesmaids and I all got ready together. My sister gave me the most beautiful necklace and card which nearly made me cry and I remember the sun streaming through the windows all morning and feeling really calm (and excited!).
Shortly before 2pm the bridesmaids, my Dad and I began our journey to the Chapel – by foot as The Chapel was only a few minutes' walk from the Hotel – walking through Central London on a Saturday afternoon in a wedding dress surrounded by Bridesmaids and a photographer was so much fun, albeit somewhat embarrassing too!
Lauren: My bridesmaids and I had all stayed at the venue the night before so in the morning we all went for breakfast together and I was watching nervously as all the suppliers started to turn up with flowers etc.  I was also watching the weather nervously as it had been pouring down with rain the day before.  Luckily the rain stayed away on the day.  It was a pretty hectic morning with all the preparations and it is a bit of a blur to me now!  I do remember arriving at the church 40 minutes late though due to slight over-running on hair and make up!
How did you feel walking down the aisle?
Nikki: The Chapel was very intimate and the congregation faced the isle so I expected I'd be really nervous! But on the day I just felt excited. You're about to enter a room / church where all of your nearest and dearest are sitting, waiting to greet you, looking forward to celebrating such a wonderful occasion with you. And of course the first thing you see is your fiancé waiting for you and the moment is so special that all nerves simply disappear.
Lauren: Nervous but very excited.  And so happy to see all my friends and family there to support us
Finally, If you had to pick, what would be your top 3 moments from your big day?
Nikki:
1) The moment before I entered the Chapel, our Vicar told me to have couple of seconds of contemplation and to enjoy the moment and I'm so grateful that he did.
2) Walking out of the Chapel as Husband and Wife and seeing everyone smiling!
3) My new Husband and I getting a black cab to the Reception whilst our guests got coaches. It was the only time we had to ourselves all day and a chance to savour the moment.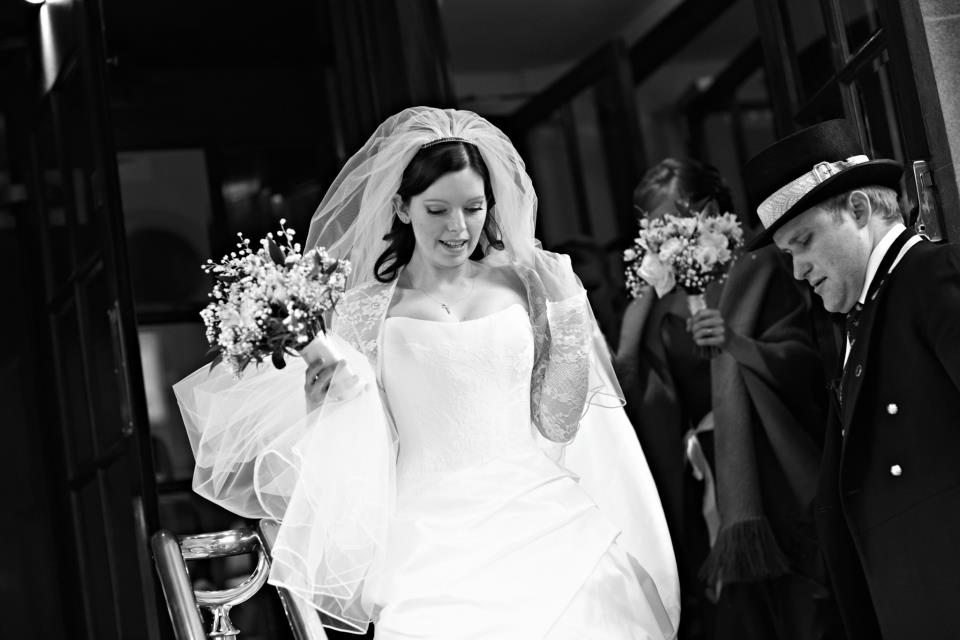 Lauren:
1)Arriving at the church – all that excitement and anticipation.  And walking down the aisle and seeing Neil waiting for me at the end
2)The speeches – a lot of laughter and some tears too!
3) After dinner when everyone was a bit more relaxed and had had a couple of drinks.  If felt like everyone was really enjoying themselves – well I was anyway!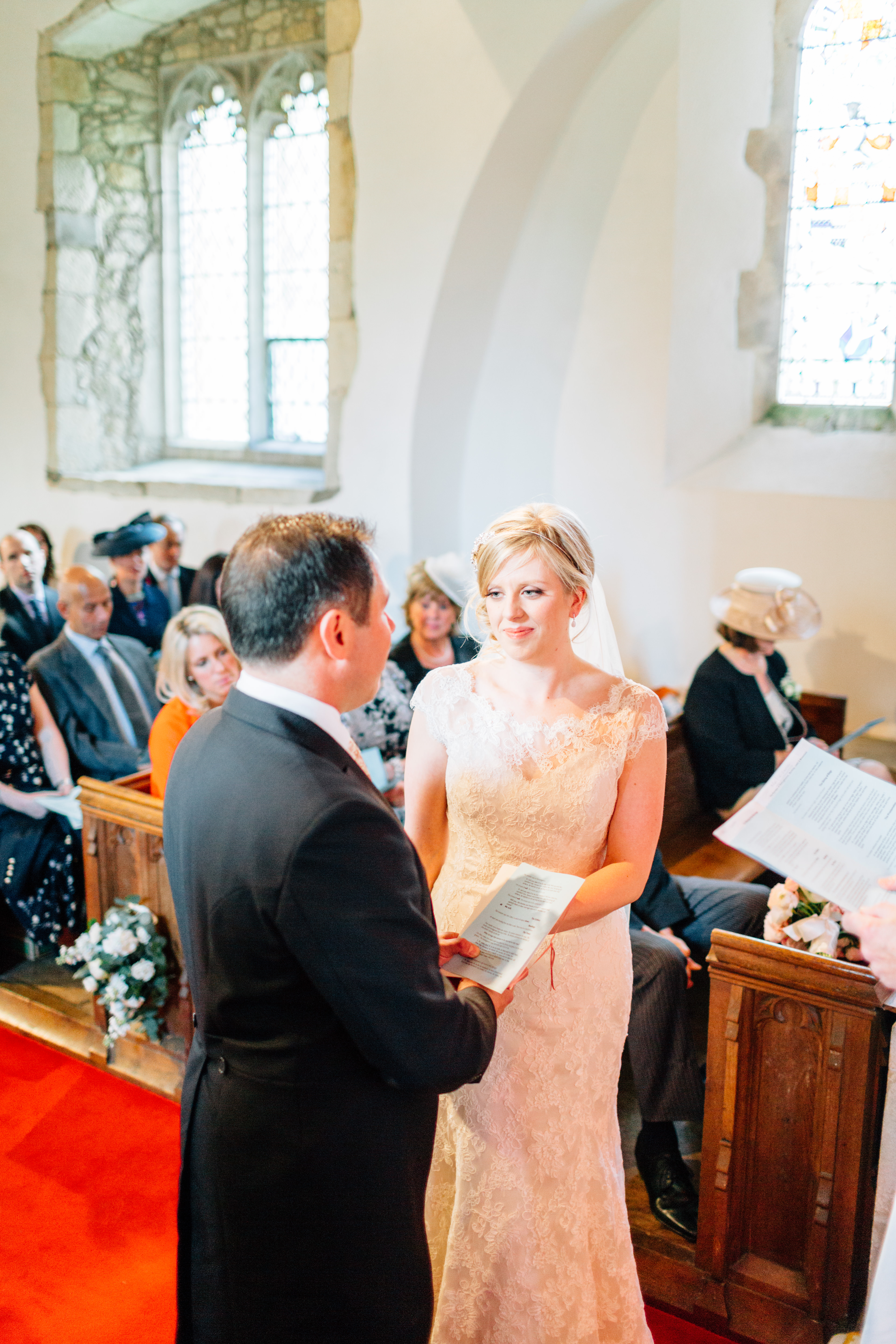 Ladies – it's been such a pleasure getting to know you both over the years and a real thrill to see and hear about such wonderful and memorable days x