Just a few weeks on, it still hasn't completely sunk in that we're THE WINNER of the 2016 Bridal Buyer Award for 'Best Retail Customer Service' in the UK.  We're still floating on cloud number 9, and every time we walk past our beautiful trophy in the showroom, it makes us beam with pride. 
You see, an award like this is exceptionally special for us.   Since opening 12 years ago, it has always been our priority to try and exceed the expectations of our brides and ensure they receive the very best personal service.  For us, it's all about playing a part in making their wedding day extra special. To be recognised for all the hard work our incredible staff put in to make our service stand out, really does mean such a lot.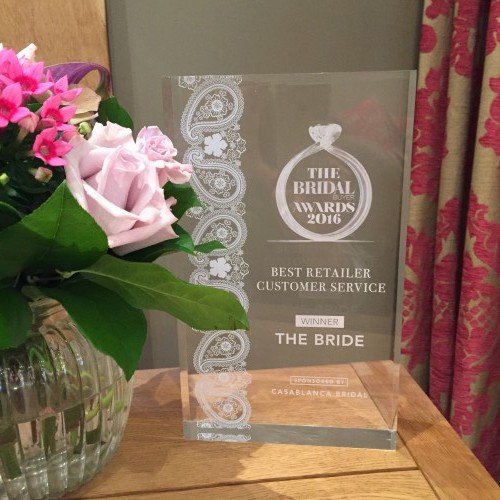 The awards ceremony itself was an incredibly glamourous affair.  Hosted by Red or Dead's Wayne Hemmingway and with all the top industry names sipping bubbles at each table, it truly was a sensational night.  We felt incredibly honoured to simply be nominated for an award and were having  a fantastic time sitting next to, and catching up with our close friend Sassi Holford.  Our award was the penultimate award to be announced.  As they opened the envelope and read out our name, we couldn't quite believe it!  To say we were thrilled, would be an understatement.  It was an absolute honour to go up on the stage and collect the award from Bridal Buyer's Editor in Chief, Susi Rogol – it truly felt like all our years of work had paid off.
The final award of the night to be announced was the 'Best British Designer 2016.' Our table was obviously on a roll as, no sooner had we sat down, the fabulous Sassi Holford was called up onto the stage to collect her award.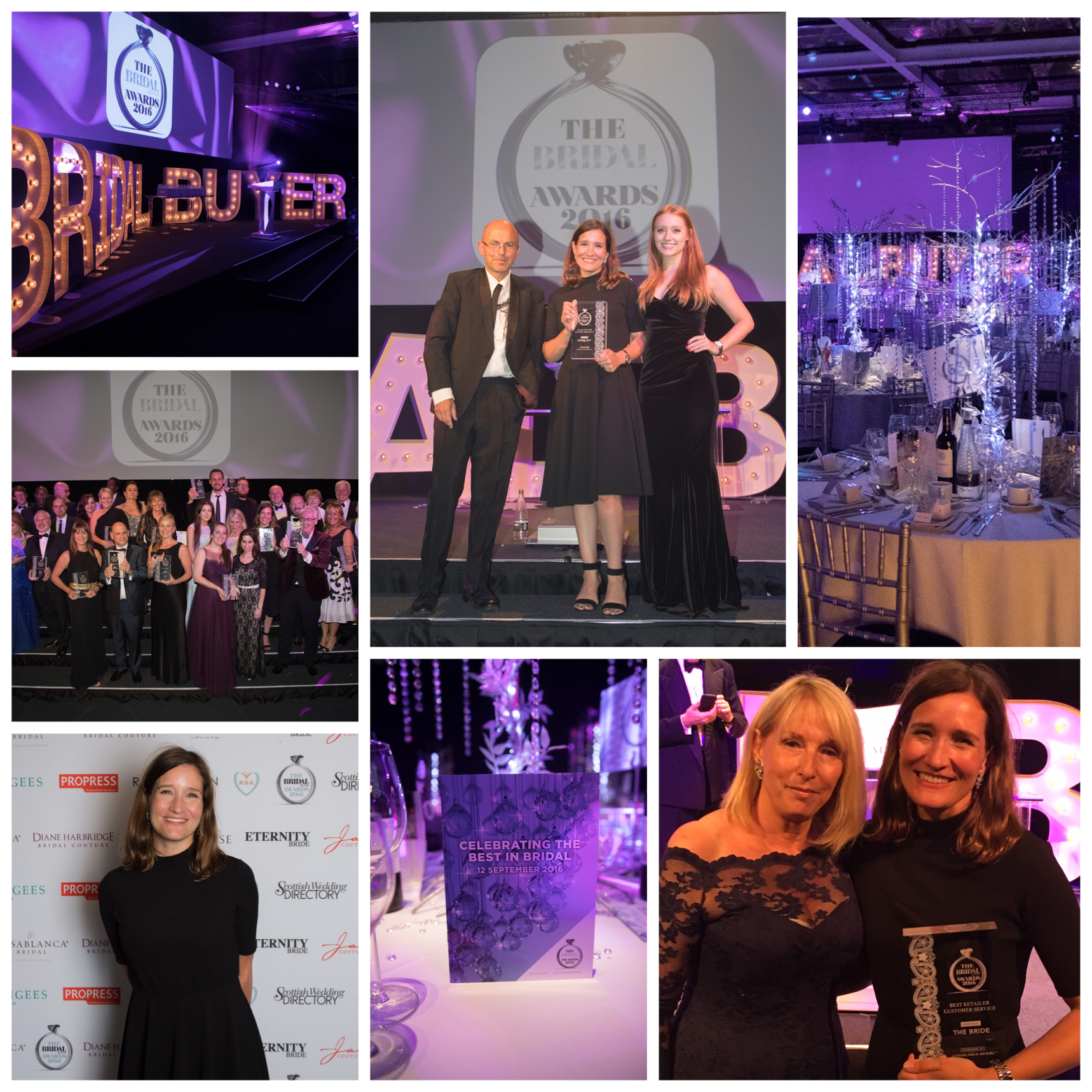 Wow, Michelle!  What a magical sounding day you had!  You made an absolutely beautiful bride in your Sassi Holford dress and we're so thrilled that we still get to see you, when you visit with Caroline in the lead up to her wedding.  It's always such a pleasure to have you and your lovely family in the shop, and we can't wait for the next installment, when Caroline heads down the aisle!