You've said 'yes,' the date is set, and now it's time to start looking for your wedding dress (hooray!).
For many brides-to-be, this can be one of the most exciting (and sometimes a little nerve-wracking) parts of planning for your big day. Walking down the aisle is your moment to shine and it's important that you feel like the very best version of you.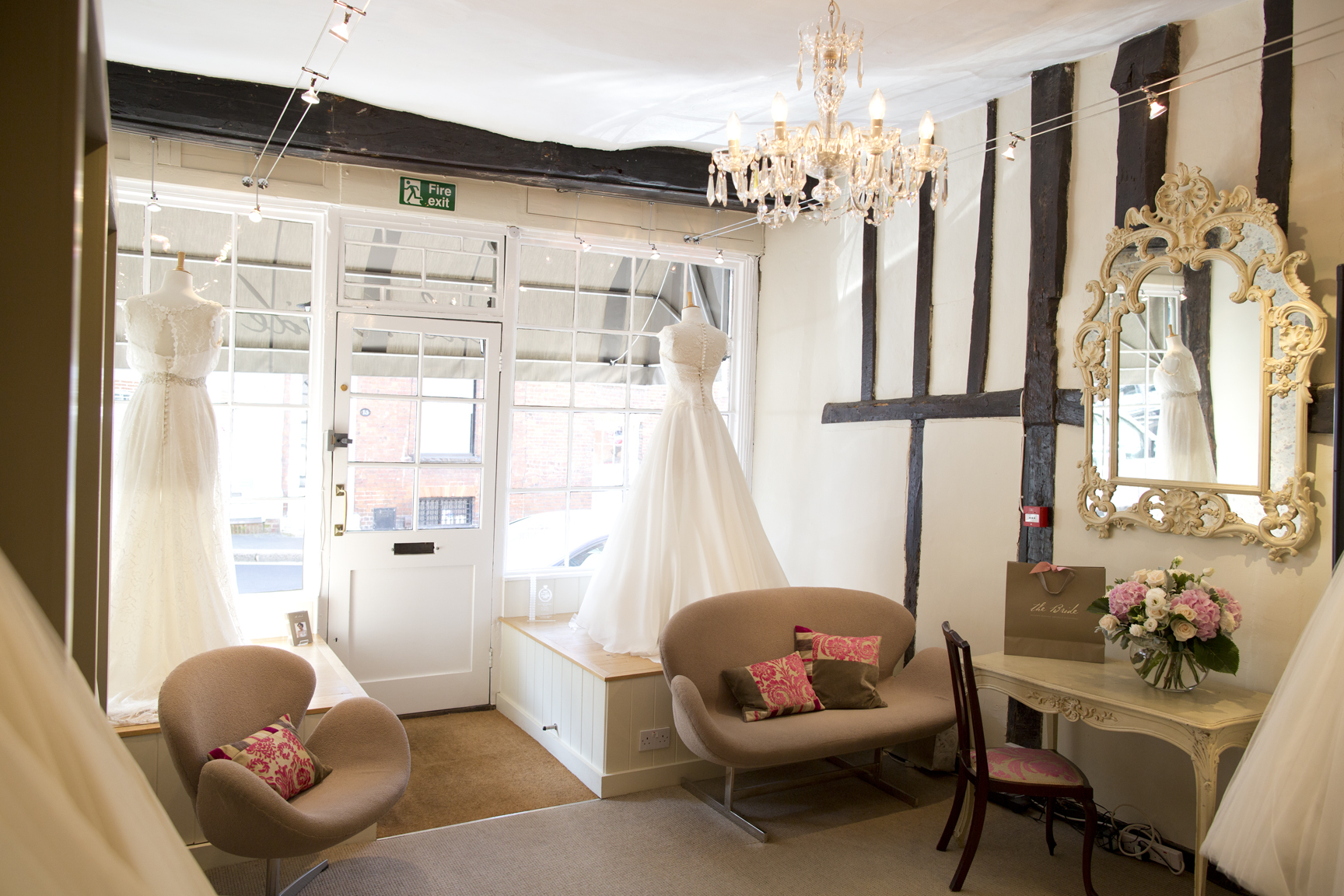 Here at The Bride, we want to make sure shopping for your wedding dress is a relaxing and enjoyable experience, which is why we've popped together a few handy tips to help you make the most out of that all important first appointment:
1) Get to know our designers
We're proud to stock wedding dresses from 4 of the UK's top designers; Stephanie Allin, Sassi Holford, Suzanne Neville and Jenny Packham.  Why not take a look at their dresses on our website, ahead of your appointment, to give you an idea of those available to try?
2) Think about who you're bringing with you
It's completely up to you, however, if it is your very first time trying on dresses, we'd recommend that you only bring one or two people whose opinions you absolutely trust.  It's always good to prep any guests beforehand, asking them not to make any judgments on a dress until you've had a chance to properly look at yourself in the mirror.  Of course, some brides like to come by themselves to get an idea of what they like before inviting any guests, which is absolutely fine too!
3) Tell us about your wedding!
We love hearing about your wedding plans, most of all because it helps us get a feel for the type of day you're envisaging, so that we can help find you the perfect dress to match! Don't worry if you don't know where to start – that's our job! We'll guide you through your appointment and will ensure you try on a good selection of dresses until you find one that you can see yourself walking down the aisle in!
4) There's no need to be self-conscious!
Discretion is of the utmost importance to us – we will never put our brides in a situation where they feel on display in their underwear! We have private cubicles for each bride to get changed in and will pass dresses behind the curtain for brides to slip on before one of our assistants come in to do them up.
5) Finally, how do you know it's 'The One?'
Think about how it makes you feel. It might sound obvious, but if it makes you feel fabulous, you don't want to take it off and you're beaming from ear to ear, congratulations, you've found your dream dress!