The Facts…

Bride & groom: Samantha & Dan

Date: 24th August 2014

Dress: 'Bardot' by Stephanie Allin

Venue: Lochside House Hotel, Ayrshire, Scotland

Theme: Pale green and dusty pink

Honeymoon: Mediterranean Cruise

Photographer: Tom Gibson Photo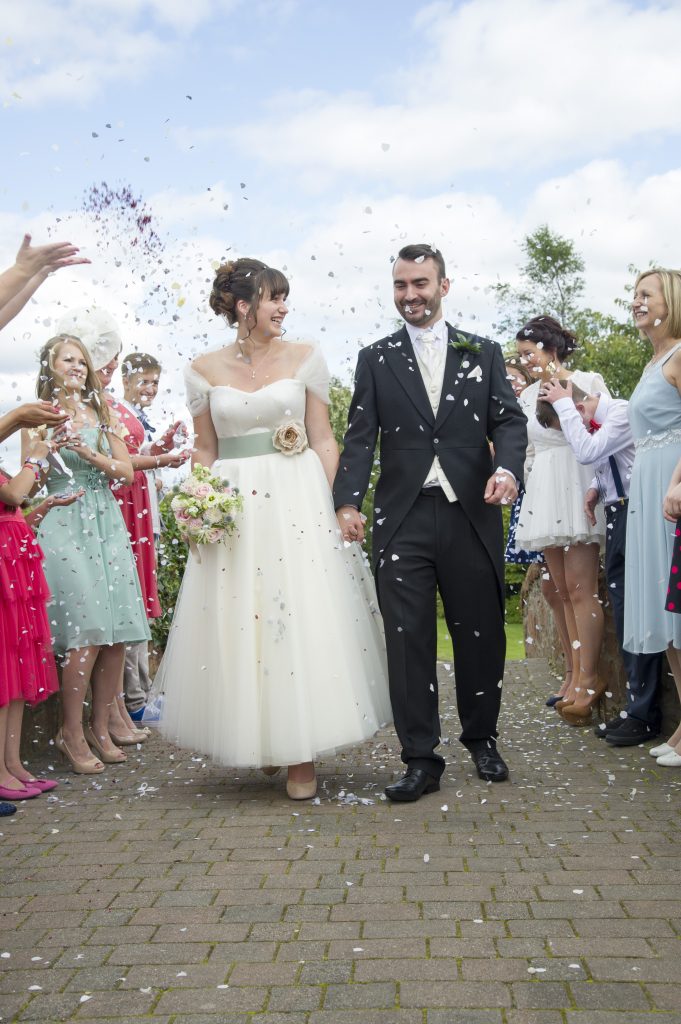 The Story…
After an 8-year love story and a 3-year engagement, one of our gorgeous brides Samantha and her groom Dan enjoyed a fabulous 4-day wedding in Scotland.
This magical bank holiday weekend was filled with reunions, parties and Scottish feasts all before they even reached the big day. The early celebrations served as a great icebreaker, meaning Samantha and Dan got to truly enjoy their wedding without the usual duties of greeting and thanking their guests. Sounds ideal to us!
The couple's chosen venue was the award-winning Lochside House Hotel in Ayrshire. Samantha and Dan enjoyed an insanely luxurious honeymoon suite for not one but two nights.
Their ceremony took place in front of a floor-to-ceiling glass window overlooking the Loch of the Lowes below whilst the Apollo String Quartet played beautifully in the background.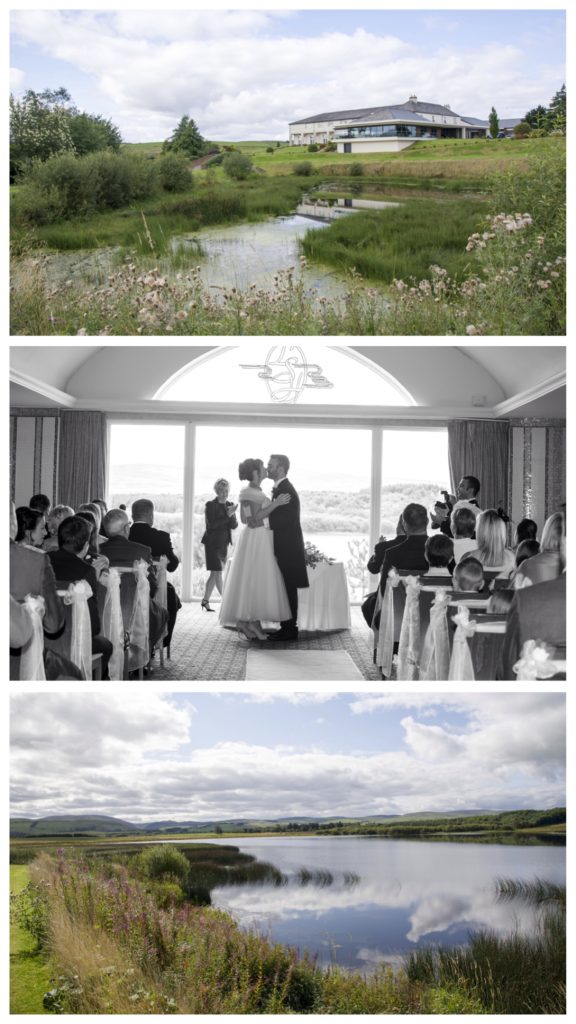 For Samantha and her wedding dress, it really was love at first sight. Samantha came to us with her eyes already set on 'Bardot' by Stephanie Allin. She tried on a few other options just incase, but it was clear no other gown made her heart flutter like the 'Bardot'. This gorgeous gown has a full tulle skirt, sweetheart neckline and vintage-style pale green sash. Samantha simply glowed in it.
She told us she enjoyed every visit to The Bride, "Polly makes it personal. She becomes a real friend". Samantha also had the chance to meet Stephanie Allin herself at one of our designer days. She says, "It was a lovely day with bubbles, cupcakes and pretty dresses. What more could a bride want?"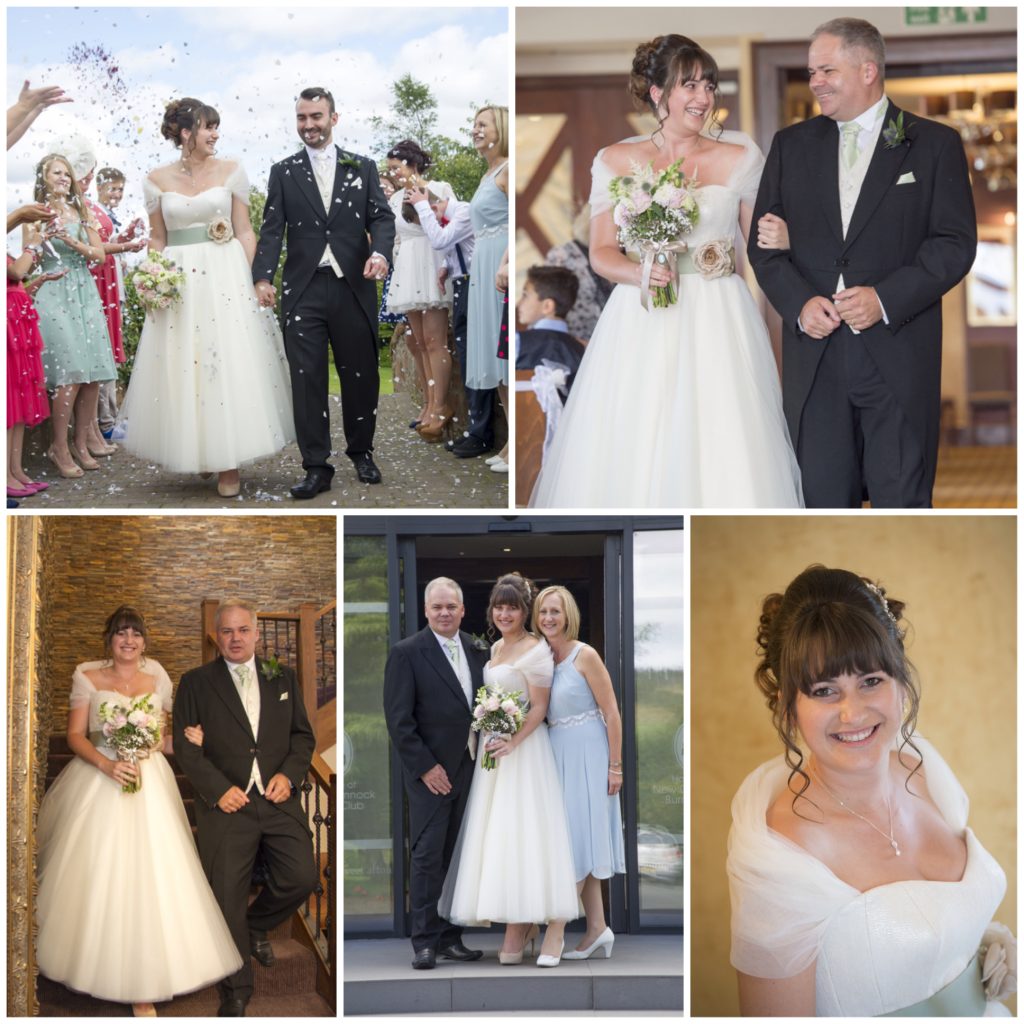 We adore the little personal touches Dan and Samantha included in their wedding.
The centerpieces were inspired by Dan's picnic proposal and handmade by Samantha and her family.  Each table was named after a park and adorned with a gorgeous wicker picnic hamper and glass jars of sweets.
Samantha and Dan's wedding invitations were printed in the form of a newspaper, with news articles updating guests on how the wedding arrangements were going, and even included a travel supplement with accommodation details.
Samantha and Dan's close family and friends played a crucial role in the wedding. The cake was baked by Dan's sister, Samantha's make-up was executed by a close friend, and just as Samantha's feet were getting sore from dancing in heels, her mum surprised her with a pair of Lipsy trainers. Mother knows best after all!